Enhancing Event Experiences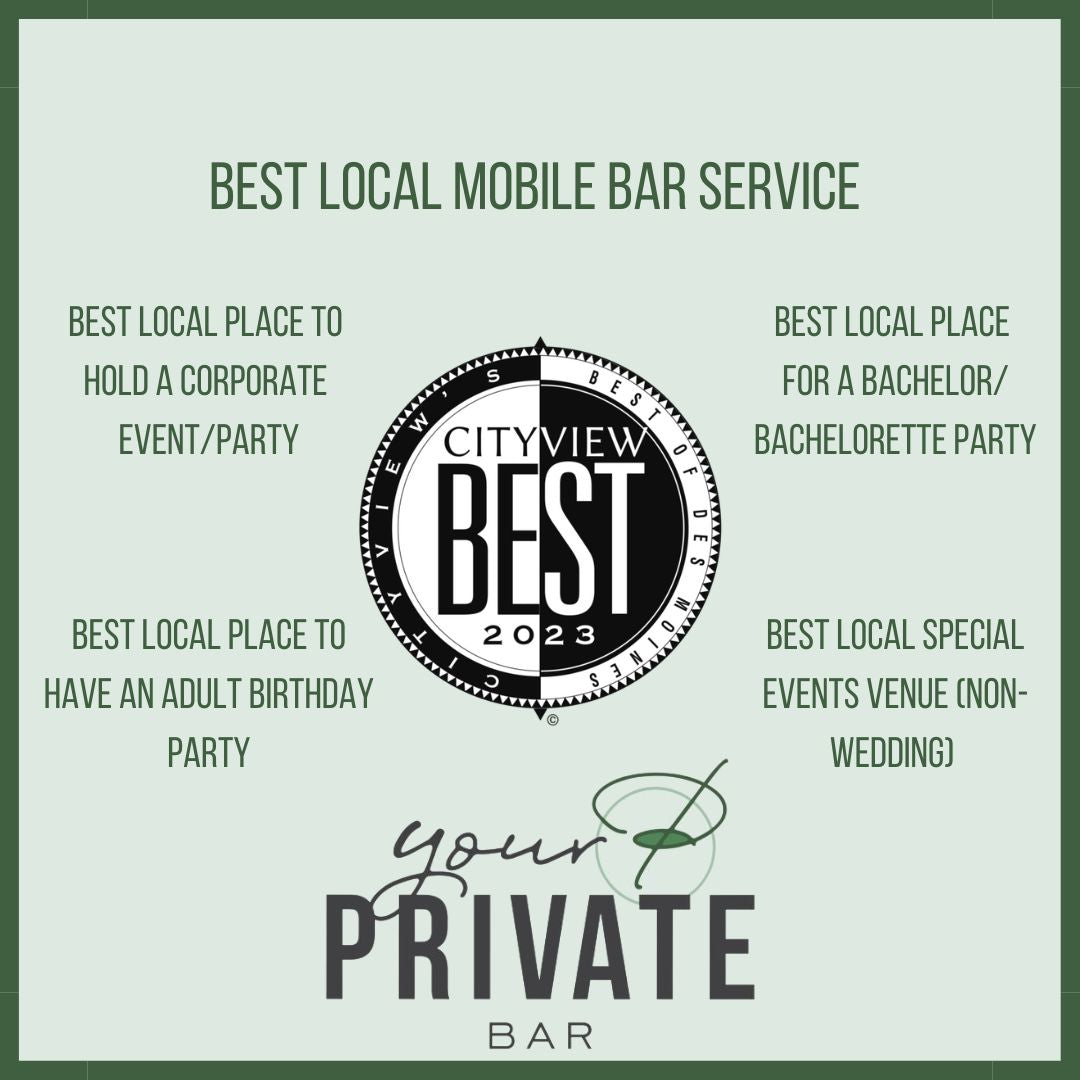 A VIP EXPERIENCE LIKE NO OTHER
YOUR BAR... WHERE EVERYBODY KNOWS YOUR NAME
MAKE THE MOST OF YOUR EVENT

Whether you're throwing a big wedding or hosting an intimate night with your closest friends, we have you covered. At Your Private Bar, our services are limitless. We take the pressure of hosting the perfect event off of your shoulders and bring your event the extra sparkle it needs; customized cocktails to match you and your event, brilliant bartenders who will help you dazzle your guests, and if cocktails aren't your style, we offer coffee service, mocktails, booze-infused desserts, charcuterie and more.

Your private or corporate event can find itself at home in our sophisticated event bar, or we can bring the bar to you. Click the learn more button to find out more about our beverage services.

WORRY FREE EVENTS AT YOUR PRIVATE BAR

At over 250 events each year, our clients find exactly what they need. We work closely with you, venue managers, and event and corporate planners to make your event legendary. Whether it's an elegant cocktail party or a tiki bar for your next pool party, we've got you covered.

You don't need to worry about the little things - no equipment, setting up, or cleaning up after the party is over, that's our job. Our responsible beverage service training and highly skilled staff can put your mind at ease. Your event will run smoothly and efficiently, so all you have to focus on is having fun. 
OUR MISSION
WE WILL DELIVER ON HIGH CUSTOMER EXPECTATIONS AND SERVICE. YOUR EXPERIENCE IS OUR PRIORITY—DELIVERING AN ATMOSPHERE OR SERVICE THAT YOU DESIRE, WHETHER IT'S PROFESSIONAL OR FUN! OUR STAFF WILL ENSURE THAT YOUR GUESTS' NEEDS ARE MET.
WE CAN'T WAIT TO SERVE YOUR NEXT EVENT!